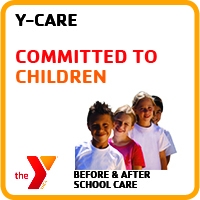 Before & After School Child Care
by Amber Bardsley | November 1, 2018
We are currently seeking talented, caring, and compassionate individuals for positions in our before & after school child care program, Y-Care. Shifts vary and are from 6:30am - 8:45am and 3:00pm - 6:00pm, Monday - Friday with additional hours available during School's Out Y's In.
QUALIFICATIONS:
1. At least 18 years of age
2. At least one year of experience is required
3. High school diploma
4. Training must include: Advanced CPR & First Aid, Universal Precautions, Child Abuse Prevention training, and 12 credit hours of additional training per calendar year, 6 of which must be outside the YMCA.
5. Annual TB test
6. FBI Fingerprint background check required by state of Indiana
PHYSICAL DEMANDS:
• Ability to instruct and observe participants in after-school program.
• Ability to lift equipment, and to lift a small to average size child if necessary.
• Ability to plan, instruct and participate in activities with participants.