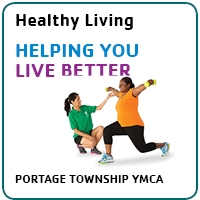 Healthy Living Coordinator
by CC Cayetano & Erin Robles | June 15, 2018
The Wellness Department is looking for a part-time & qualified candidate to oversee all of the Healthy Living Operations within our facility. In addition to the qualifications below, candidates must have the ability to work a set schedule which includes evening and weekend hours, as well as, the ability to substitute for group exercise classes when needed.
QUALIFICATIONS:
Bachelor's degree in related field or equivalent and/or two years related experience preferred.
Minimum age of 21.
Requirements within 90 days of hire include completion of: Child Abuse Detection & Prevention, CPR, First Aid, AED, and Universal Precautions certification; New Employee Orientation; Listen First and Creating the Member Experience.
Completion of YMCA program-specific certifications.
Ability to relate effectively to diverse groups of people from all social and economic segments of the community.
PHYSICAL DEMANDS:
Ability to sit, stand, kneel, squat for long periods of time.
Ability to lift equipment up to 50 lbs or more.
Sufficient strength, agility and mobility to perform essential functions and to supervise program activities in a wide variety of indoor and outdoor locations (depending upon the programs).
Submit resumes to Apply@ymcaofportage.org or complete and employment application and turn in at the Welcome Center located in the YMCA lobby.