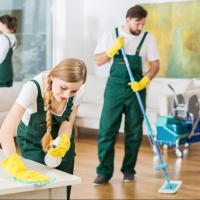 Housekeeping
by Robin Morris | January 24, 2020
We are looking for reliable individuals to fill an open position in Housekeeping. Evening availability is required with the ability to pick-up/cover additional shifts as needed. Applicants may apply at the Y or by submitting resumes to Apply@ymcaofportage.org
Must be 18 years of age or older and be able to pass a drug test and background check.
Previous housekeeping experience preferred, but not required.
The PORTAGE TOWNSHIP YMCA is an equal opportunity employer and does not discriminate in recruitment, hiring or other terms or conditions of employment on the basis of race, color, religion, national origin, sex, disability, age or any other status protected by law.