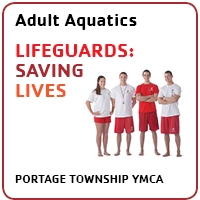 Lifeguards - Swim Instructors
by Brianna Manning | November 1, 2018
As our new and updated aquatics program takes off, we are looking to hire an Aquatics Outreach Instructor to take the Ys Safety Around Water program out to our community in early August.
Qualified Applications:
Must be at least 16 years of age & have a valid work permit if under 18 years
Be certified in CPR for the Professional Rescuer, AED, Basic First Aid and Emergency Oxygen Trained.
Have a current YMCA Lifeguard Certification or equivalent
Ability to maintain certification-level of physical and mental readiness
Demonstrate lifeguard skills in accordance with YMCA standards
Must demonstrate knowledge of strokes and techniques.
Have reliable transportation
Please apply by submitting resume to
Apply@ymcaofportage.org
or submit a completed employment application to the Portage Township YMCA.