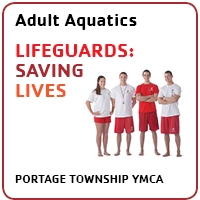 Lifeguards - Swim Instructors
by Brianna Manning | April 16, 2018
We are excited to launch our brand new Aquatics Program and need YOU to teach the life-saving skill of swimming.
Qualified Applications:
Must be at least 16 years of age & have a valid work permit if under 18 years
Be certified in CPR for the Professional Rescuer, AED, Basic First Aid and Emergency Oxygen Trained.
Have a current YMCA Lifeguard Certification or equivalent, -
Ability to maintain certification-level of physical and mental readiness
Demonstrate lifeguard skills in accordance with YMCA standards
Must demonstrate knowledge of strokes and techniques.
Please apply by submitting employment application & resume to
Apply@ymcaofportage.org
or submit a completed employment application and resume to the Portage Township YMCA.