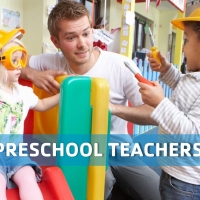 Preschool Teachers
by Cathi Srednoselac | August 21, 2019
Preschool teachers nurture our students to become confident, curious, life-long learners by providing a safe learning environment and stimulating educational experiences. Qualified candidates should have past child care and/or teaching experience with preschool-age children.
Shifts may vary with open positions in morning and afternoon classes, 1-5 days per week.
The PORTAGE TOWNSHIP YMCA is an equal opportunity employer and does not discriminate in recruitment, hiring or other terms or conditions of employment on the basis of race, color, religion, national origin, sex, disability, age or any other status protected by law.