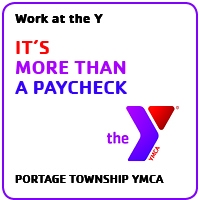 Summer Camp
by Amber Bardsley | February 20, 2019
Position Overview
This position supports the work of the Y, a leading nonprofit, charitable organization committed to strengthening community through youth development, healthy living and social responsibility. Under the general direction of the School-Age Child Care Coordinator, the incumbent is responsible for assisting with the overall program, supervision of children and day-to-day operation of the Y Camp program. Counselors will ensure developmentally appropriate practices and the safety and individual needs of each camper while modeling, practicing and carrying out YMCA values of caring, honesty, respect, responsibility, and faith through intentional character development practices.

Our Culture
Our mission and core values are brought to life by our culture. In the Y, we strive to live our cause of strengthening communities with purpose and intentionality every day.
We are welcoming: we are open to all. We are a place where you can belong and become.
We are genuine: we value you and embrace your individuality.
We are hopeful: we believe in you and your potential to become a catalyst in the world.
We are nurturing: we support you in your journey to develop your full potential.
We are determined: above all else, we are on a relentless quest to make our community stronger beginning with you.
Available Seasonal Summer Camp Positions:
No Bummer Summer Camp Counselors

Adventure Camp Counselors

No Bummer Summer Camp Site Leader

Adventure Camp Site Leader
Applicants must be 18 years of age or older and willing to submit TB test, drug test, federal fingerprinting, and criminal history background check.

Applications with resumes (optional) may be completed and submitted to the Portage Township YMCA or via email, Apply@ymcaofportage.org
The PORTAGE TOWNSHIP YMCA is an equal opportunity employer and does not discriminate in recruitment, hiring or other terms or conditions of employment on the basis of race, color, religion, national origin, sex, disability, age or any other status protected by law.