Portage Township Food Pantry
In response to our nation's health emergency, the Portage Township YMCA has teamed up with the Portage Township Food Pantry and has shifted gears to operate as a donation site in addition to our FREE Youth Food Program.

Located just outside of our main entrance, those dropping off items may place them into the storage container pictured below: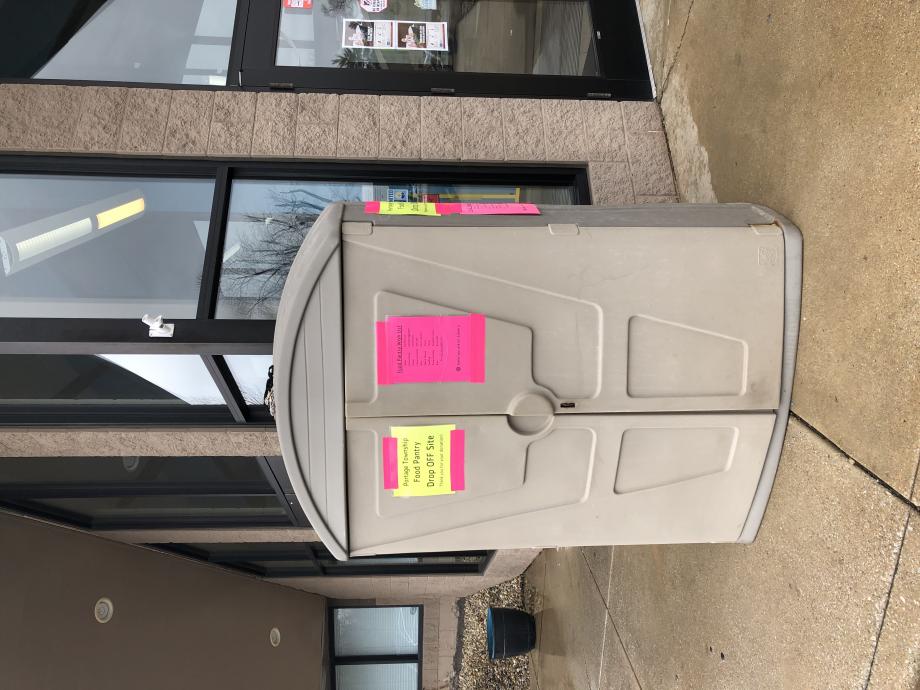 What are we collecting?
Beans, canned fruit, canned meals, canned soup, canned vegetables, cereal, condiments, instant potatoes, jelly, jiffy mix, mac 'n cheese, pasta, peanut butter, pudding, jello, ramen noodles, rice, rice sides, spaghetti sauce, and any nonperishable items.