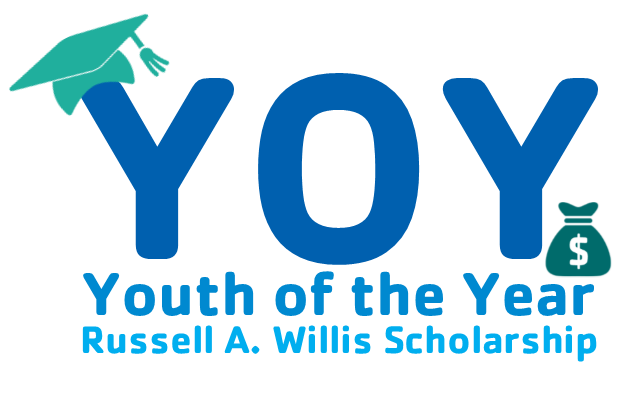 2022-2023 school year. This is a gift scholarship.
APPLICTIONS ARE DUE NO LATER THAN MARCH 1, 2023
Turn in to the YMCA at 3100 Willowcreek Rd., Portage, IN

RULES
​​​​​​Candidates for this award must be a student living within the service area of the Portage Township YMCA (as defined by the YMCA of the USA).

The student must have been an active participant in the Portage Township YMCA programs in the past.

The student must display the five (5) core YMCA values – honestly, caring, respect, responsibility and faith.

The student must currently be an active member, volunteer or program participant at the Portage Township YMCA.

The student must demonstrate the abilities of being a strong leader and supporter.

The student must exhibit a positive attitude and participate in other community or school activities.

The student must demonstrate the ability to appreciate diversity.

The student must demonstrate that they have the capacity to succeed academically.

The scholarship will be awarded when the student has graduated from high school and has been enrolled in a post secondary institution.

Judging shall be on the following basis:
Character/Leadership 30%

Essay/Application 30%

Academic Achievement 40%

THE DECISION OF THE JUDGES SHALL BE FINAL.
The scholarship associated with this award shall be payable upon the student's graduation from high school and acceptance to and enrollment in a two or four year degree program, a vocational training program and/or other continuing education or training program approved by the Portage Township YMCA board of Directors. The scholarship award shall be paid directly to the educational or training institution on behalf of the award winner.