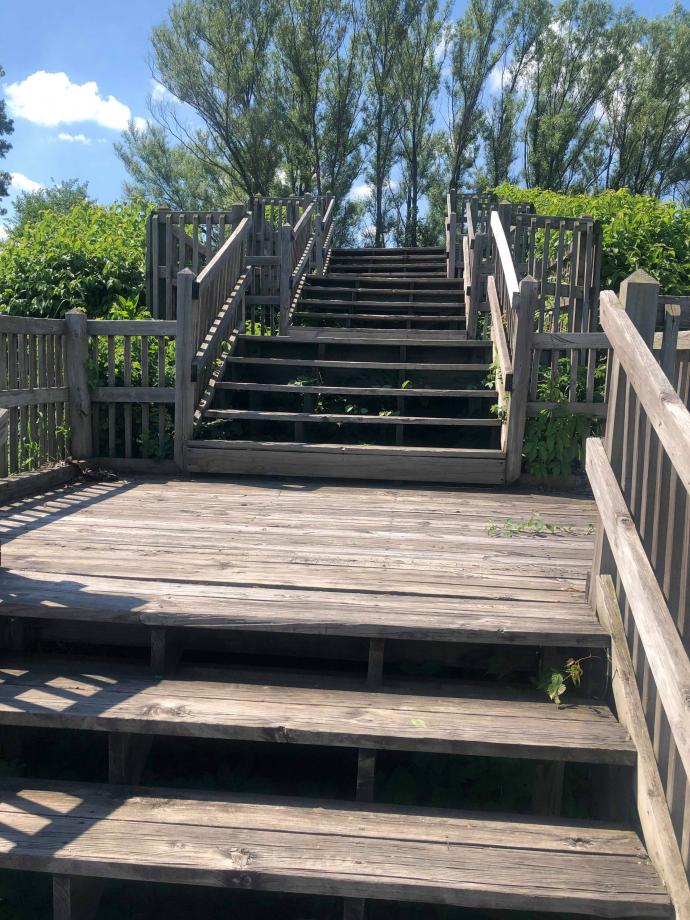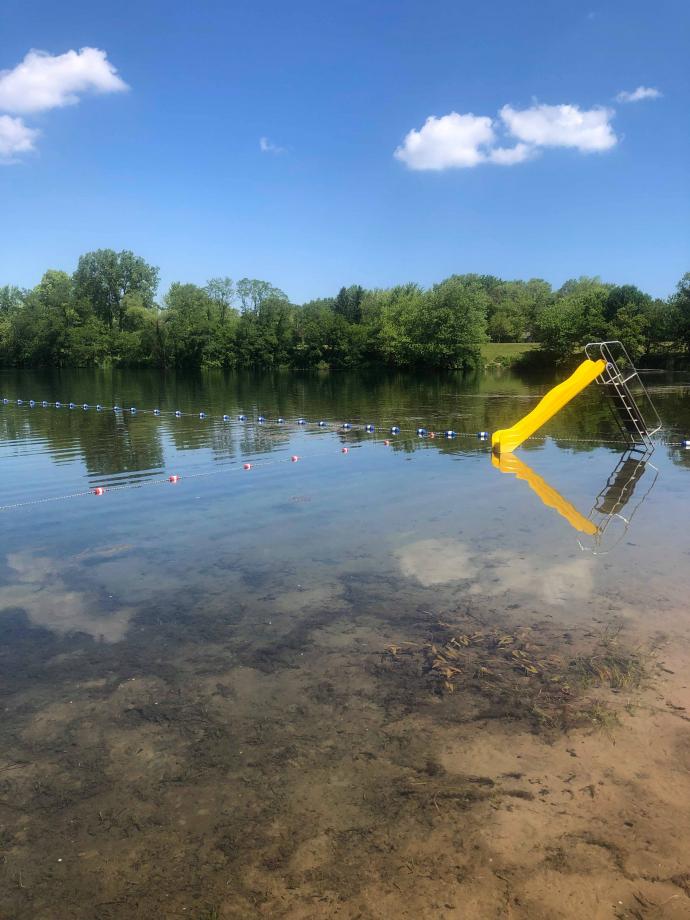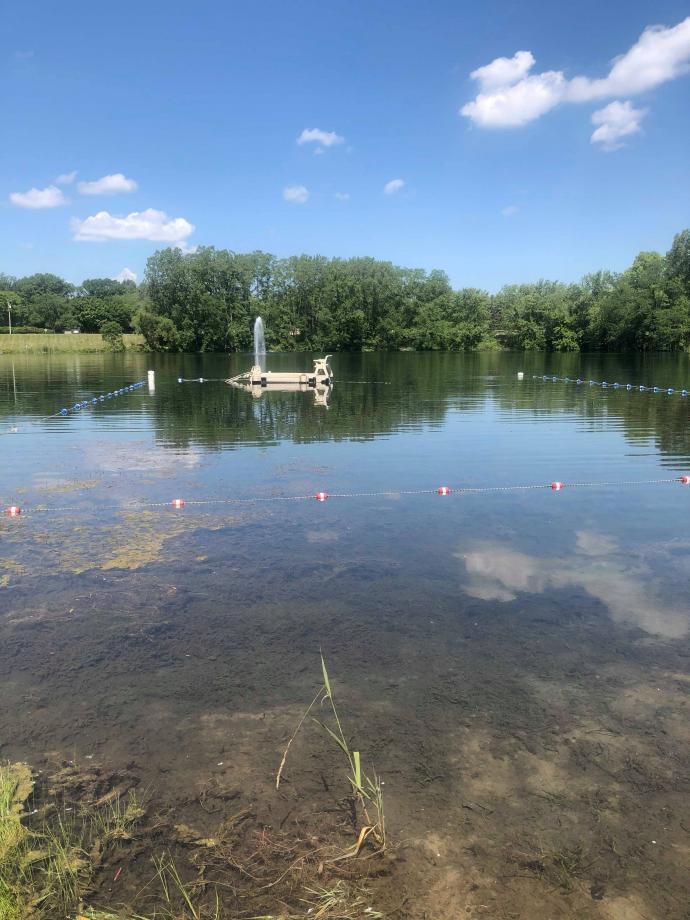 With our city and the surrounding communities neighboring the shores of beautiful Lake Michigan it is our joint mission to teach people of all ages to swim and be safe around water.
Swim Lessons
Our swim lessons use a skill-based approach designed to meet the needs of the people we serve in partnership with the Lakeland Park Lake.
Members $50/segment Non-Members $75/segment

Each segment consits of 8, 30-minutes sessions unless otherwise noted.


Make-up lessons must be requested and are at the discretion of the Aquatics Coordinator.
Segment Offerings
Monthly
---
Swim Starters Aquatics Program
Accompanied by a parent*, infants and toddlers learn to be comfortable in the water and develop swim readiness skills through fun and confidence-building experiences, while parents learn about water safety, drowning prevention, and the importance of supervision.

Parent & Tot (6 - 36 months)
A / Water Discovery

Introduces infants and toddlers to the aquatic environment

Parent & Tot A

Tuesdays & Thursdays

9:00 AM
6:00 PM

B / Water Exploration

Focuses on exploring body positions, blowing bubbles, and fundamental safety and aquatic skills

Parent & Tot B

Tuesdays & Thursdays
9:00 AM
6:00 PM
---
Swim Basics for Preschool and School-age
Students learn personal water safety and achieve basic swimming competency by learning two benchmark skills: swim, float, swim - sequencing front glide, roll, back float, roll, front glide, and exit - and jump, push, turn, grab.
1 / Water Acclimation

Increases comfot with underwater exploration and introduces basic self-rescue skills performed with assistance.

Level 1 - All Ages

Tuesdays & Thursdays

9:00 AM
6:30 PM
7:00 PM

2 / Water Movement

Encourages forward movement in the water and basic self-rescue skills performed independently.
Level 2 - All Ages

Tuesdays & Thursdays

9:00 AM
6:30 PM
7:00 PM

3 / Water Stamina

Develops intermediate self-rescue skills performed at longer distances than in previous stages.

Level 3 - All Ages

Tuesdays & Thursdays

9:30 AM
7:00 PM
4 / Stroke Introduction & Pre-Team
Develop stroke technique in front crawl and back crawl and earn the breaststroke kick and butterfly kick.(40-minutes)
Level 4 - All Ages

Tuesdays & Thursdays

8:30 AM
7:30 PM
Adult Lessons
Whether you started learning to swim as a child, but never quite mastered it or are simply afraid of the water, we're here to help you learn to swim confidently, in a supportive environment.
Adult Lessons - Ages 18+

Tuesdays & Thursdays

8:30 AM
7:30 PM
---
Private Lessons
For preschool, youth, teen, and adult. Private Lessons are by appointment only. Each segment consists of 4, 30-minute lessons.
Call to schedule today! 219.762.9622
Members $80/segment
Non-Members $120/segment
| | |
| --- | --- |
| Tuesdays & Thursdays | 6:30pm |